You have entered MarvelMasterworks.com:
The Marvel Masterworks Resource Page!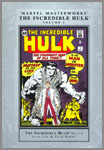 As author of this page, my hopes are that it will be a one-stop resource for information about the content of the MASTERWORKS that have been published, as well as the most current news about this series and its future volumes. But though this site's namesake is the series of deluxe hardcovers we all love, it's not the only topic we have covered around here! If you're a fan of ESSENTIALS, the OVERSIZE MARVEL HARDCOVERS, the new MARVEL PREMIERE EDITION or OMNIBUS lines, or the wide assortment of TRADE PAPERBACKS that Marvel publishes on a monthly basis, I think you'll find this website and the community it fosters to be an authoritative resource for all your Marvel collected editions needs. To me, the Masterworks are the top of the pyramid of Marvel's collected editions output, but there is lots for Masterworks fans to enjoy in the other books Marvel produces.

For a more formal introduction to this website, check out my "welcome wagon" essay, which you can access through THIS LINK.

MAIN NAVIGATION LINKS:

Please make yourself familiar with the main navigation links you'll find at the top of each page on this website.

HOME: The Home link will carry you back to this very page, where you'll find links to a varied collection of site content. All the links are located to your right, focusing on News pages, Feature content developed by many site contributors and yours truly, and Resource content put together to increase your knowledge of comics and collected editions.

CURRENT NEWS: Besides the Home Page, you gotta bookmark this one! You just gotta! Every day, we update news and notes from across the world of collected editions- Marvel, DC, the whole shebang! Plus, there's a convenient list of scheduled books coming your way for the rest of the year!

MASTERWORKS LIBRARY: Your portal to the complete library of Marvel Masterworks, as well as related content.

OTHER HARDCOVERS: Links to Library Pages dedicated DC Archives, comics hardcovers from all publishers, Graphitti Designs HCs, and more! Plus featured TPBs like Essentials!

BUY 'EM CHEAP: Links to browse a massive inventory of hardcovers and collected editions from site sponsors Tales of Wonder and Amazon.

MESSAGE BOARD: The heartbeat of this website, the Message Boards are a place you can go to discuss Masterworks, Essentials, Archives...heck, anything comics! There's hundreds and hundreds of folks there to help answer questions and engage in fun, entertaining and thought-provoking discussion! Join us, will you?

_______________________________

ABOUT THIS SITE

This is a resource website and collected editions and comics news service. I am in contact with Marvel in this regard to bring you information and materials directly related to their comics and collected editions. My handle on the message boards is Gormuu, and I can be reached via email at heygormuu -at- gmail dot com.

Please visit the MESSAGE BOARDS to hang out and talk comics: Golden, Silver, Bronze and current comics, Masterworks, Marvel Essentials, DC Archives, TPBs and other collected editions!

To help support the site, please consider purchasing through the array of links I have collated through the site.
_______________________________


Website design by Doug Roberts and John Thomas.

All images on this site are copyright of Marvel Comics, DC Comics or their respective rights holders.

This site is for reference purposes and promotion of the Masterworks, Essentials and trade paperback line of books as well as Marvel Comics and their properties.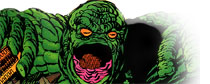 _______________________________
You are visitor #





COUNTER READINGS
Zero: 5/2001
68,713: 5/2003
200,000: 7/2004
300,000: 1/2005
400,000: 8/2005
500,000: 12/2005
600,000: 4/2005



2011 MASTERWORKS SURVEY
The results you have been waiting for are here! What do Masterworks fans want to see in the upcoming years from Marvel? The 2011 Masterworks are now available for your reading pleasure!
CONTEST/COUPON CODES PAGE
Access this page for current contests, where we give away free stuff from site sponsor Tales of Wonder, as well as shine a spotlight on all previous winners! Plus, we have special coupons to get discounts from TOW!
INTERVIEW: MARVEL CE STAFF
Gormuu checks in with Marvel's David Gabriel and Jeff Youngquist about the state of collected editions!
CAPTAIN AMERICA VOL. 11 PREVIEW
Marvel closes out Kirby's '70s Cap runs in this second Masterworks edition!
SAVAGE SWORD OF CONAN OMNIBUS VOL. 1 PREVIEW
The greatest black-and-white fantasy mag of all time is enshrined in the Omnibus format!
CONAN THE BARBARIAN OMNIBUS VOL. 1 PREVIEW
One of comics' all-time greatest sagas gets restored to its original glory in this inaugural Conan Omnibus!
SPECTACULAR SPIDER-MAN VOL. 2 PREVIEW
It's a Spectacular Spidey summer in 2019!
IRON MAN VOL. 12 PREVIEW
An underrated Iron Man run by Bill Mantlo hits Masterworks in May 2019!
SAVAGE SHE-HULK VOL. 2 PREVIEW
The She-Hulk gets her savaged second Masterworks volume!
AVENGERS VOL. 19 PREVIEW
Masterworks celebrates 200 (plus!) issues of Avengers in April 2019!
DAREDEVIL VOL. 13 PREVIEW
Masterworks revisits the Man Without Fear in March 2019!
LUKE CAGE, POWER MAN VOL. 3 PREVIEW
Luke Cage hits hard in this third and final solo Masterworks!
UNCANNY X-MEN VOL. 11 PREVIEW
Kitty Pryde, Wolverine and Alpha Flight headline this massive X-Men Masterworks!
MARVEL TEAM-UP VOL. 4 PREVIEW
Spidey teams up with Beast, Doctor Strange, Valkyrie and the Torch!
AMAZING SPIDER-MAN VOL. 20 PREVIEW
Spider-Man charges into the 1980s in Masterworks!
THOR VOL. 17 PREVIEW
Simonson and Buscema unite with Thor!
IRON MAN VOL. 11 PREVIEW
Iron Man fights alongside Daredevil, Man-Thing and the Champions!
GEORGE KHOURY INTERVIEW:
ROGER STERN
George Khoury chats with comic legend Roger Stern with a look over the writer's long career on comics!
COMIC SIGHTINGS IN TV/FILM
This is a fun page devoted to tracking comic appearances in movies and TV!
TOP 25 HARDCOVERS OF ALL TIME
The jury has spoken! And we have selected a list of the top 25 HCs that you should make room for on your bookshelf! Check out the list and be impressed, frustrated or downright spittin' mad at our choices!

DEC. 2006 INTERVIEW WITH CORY
A year-end interview with Masterworks editor Cory Sedlmeier!
OCT. 2006 INTERVIEW WITH CORY
Masterworks editor Cory Sedlmeier stopped by to talk about our favorite subject - Masterworks! (Natch!)
ALL ABOUT THE ATLAS ERA MASTERWORKS
MarvelMasterworks.com gets the heads up on the Atlas Era Masterworks from editor Cory Sedlmeier!
INTERVIEW WITH CORY: 2/17/03
INTERVIEW WITH CORY: 1/30/05
A couple of past interviews between this site and Masterworks editor Cory Sedlmeier.
CHAT WITH DAVID GABRIEL: 1/24/05
The Masterworks Message Board slammed Marvel's Director of Sales with a million questions one wintry weekend in January '05, and he answered a few dozen of them!
TOM BREVOORT ON MASTERWORKS:
This rundown of the Masterworks process in the Brevoort years comes from the 10/01 issue of Comic Book Marketplace.
2006 NEWS ARCHIVE:
When I run out of room on the current news page, I shove the old '06 news here!
2005 NEWS ARCHIVE
2004 NEWS ARCHIVE
2003 NEWS ARCHIVE
2002 NEWS ARCHIVE
2001 NEWS ARCHIVE
All the Current News page logs from years past!
BLAMMO! NEWS ALERTS!
Sign up for my email list to get news flashes about Masterworks, Archives, hardcover and other collected editions, as well as information about website updates!

MARVEL NOVELS LIBRARY:
Site contributor cleazer worked up the complete library of Marvel prose novels (I dare ya! See if he missed one!) Where Marvel heroes jump out of the funny books and onto the shelf next to Shakespeare!

MarvelEssentials.com:
A resource library for Essentials collectors, with Kevin Ricci's Essentials FAQ, a complete list of upcoming Essentials, and an under-construction collection of feature pages devoted to each book!

WHAT IF MAPS LIBRARY PAGE:
It's all here, fans of future Masterworks! Every month, Marvel mines its glorious past of comics in the form of Masterworks, and the What If? page is your window into that fantastic future! Golden Age, Silver Age, Bronze and more! Westerns, Horror and Models galore! Check it out before they all get published!

MASTERWORKS BY THE MONTH:
Here's a chronological list of Marvel comics by month, starting from the top and working all the way down, with links to comics feature pages, letters pages, and other goodies!

JACK KIRBY CHRONOLOGY:
This list, set up by Ray Owens, tracks the chronological output of King Kirby's comics page work from his very first in 1939 up until his very last in the early 90s!

SILVER AGE MARVEL TIMELINE
Nov. 1961 to Sep. 1970, all on one page! It's fun to stare longingly at for hours, imagining what could be.

BRONZE AGE MARVEL TIMELINE 1
BRONZE AGE MARVEL TIMELINE 2
BRONZE AGE MARVEL TIMELINE 3
Every Marvel comic from the 1970s (and if not, I'd love to know what we missed!) Three different charts for your browsing pleasure. #1 tracks comics held over from the 60s and new comics begun before 1975. #2 tracks comics which had new issues started in 1975 and after. #3 is a comprehensive look at ALL the 70s Marvel Comics!

MARVEL ANTHOLOGY TIMELINE
For a quick glance at what characters appeared in which issue of which Marvel anthology, check out this handy timeline!

REMASTERWORKS CONTENT CHANGES:
Masterworks editor Cory Sedlmeier walks us through all the content changes from the first run of Masterworks to the "ReMasterworks"!

LINKS:
These are some of my favorite comics related links from across the web!